Timeless kitchens to stand the test of time
When choosing a kitchen, you want it to be timeless, from the exterior to the interior. At Masterclass Kitchens, we have timeless kitchen looks that you'll be lusting over for years to come.
Whether you're dreaming of a modern kitchen or classic shaker kitchen, we have kitchen storage features, sophisticated design features and a desirable colour palette that will leave you spoilt for choice.
Kitchen pantry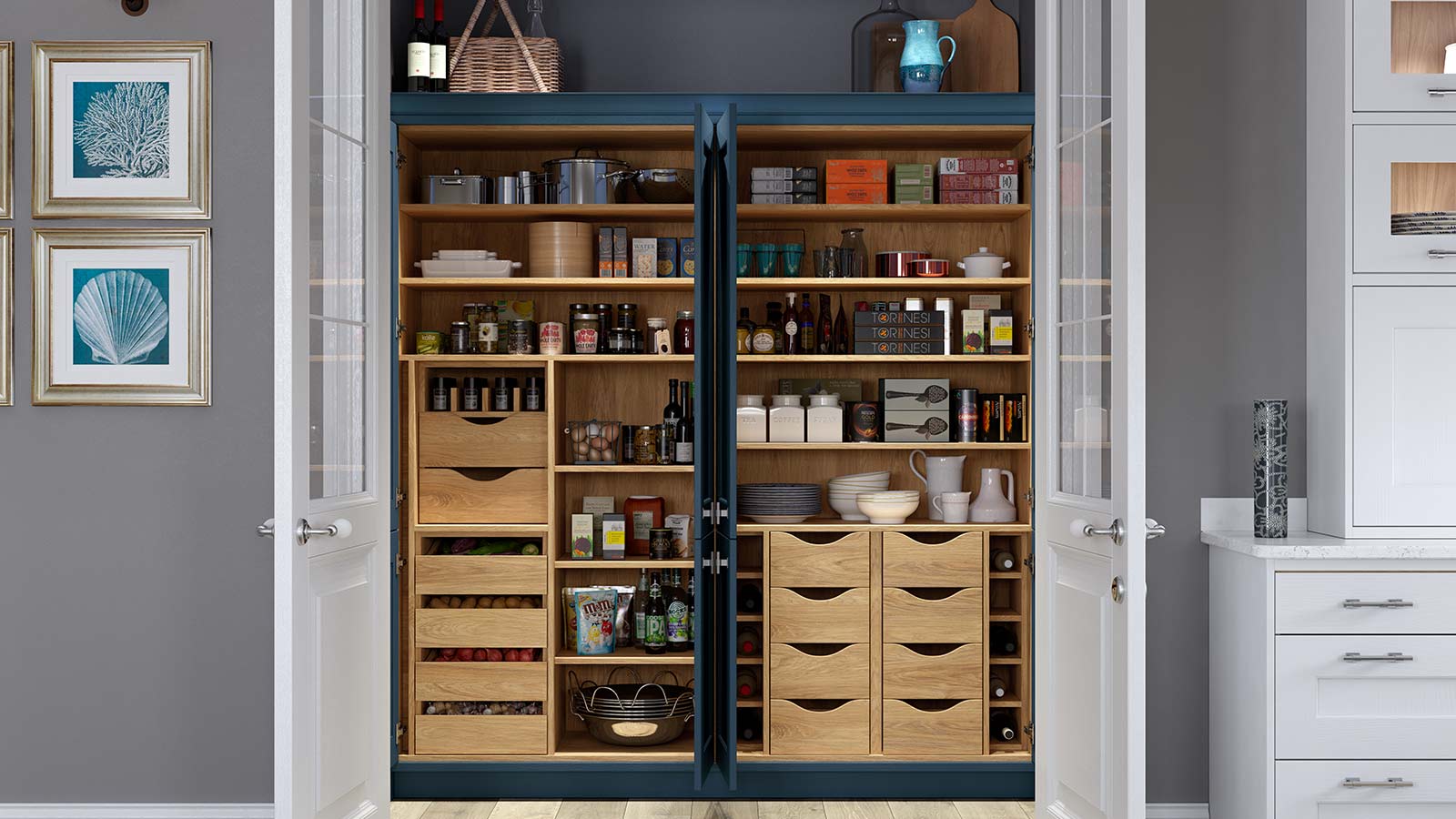 The Hathaway in Portland Oak
The kitchen pantry is a storage feature that will stand the test of time. If you're opting for a shaker kitchen design and want timeless kitchen storage features, this is the kitchen storage feature for you.
The Hathaway kitchen pantry is tailored to your needs and available in six width options – perfect for any size kitchen! Choose between our Portland Oak or Tuscan Walnut finish.
Wood finish cabinets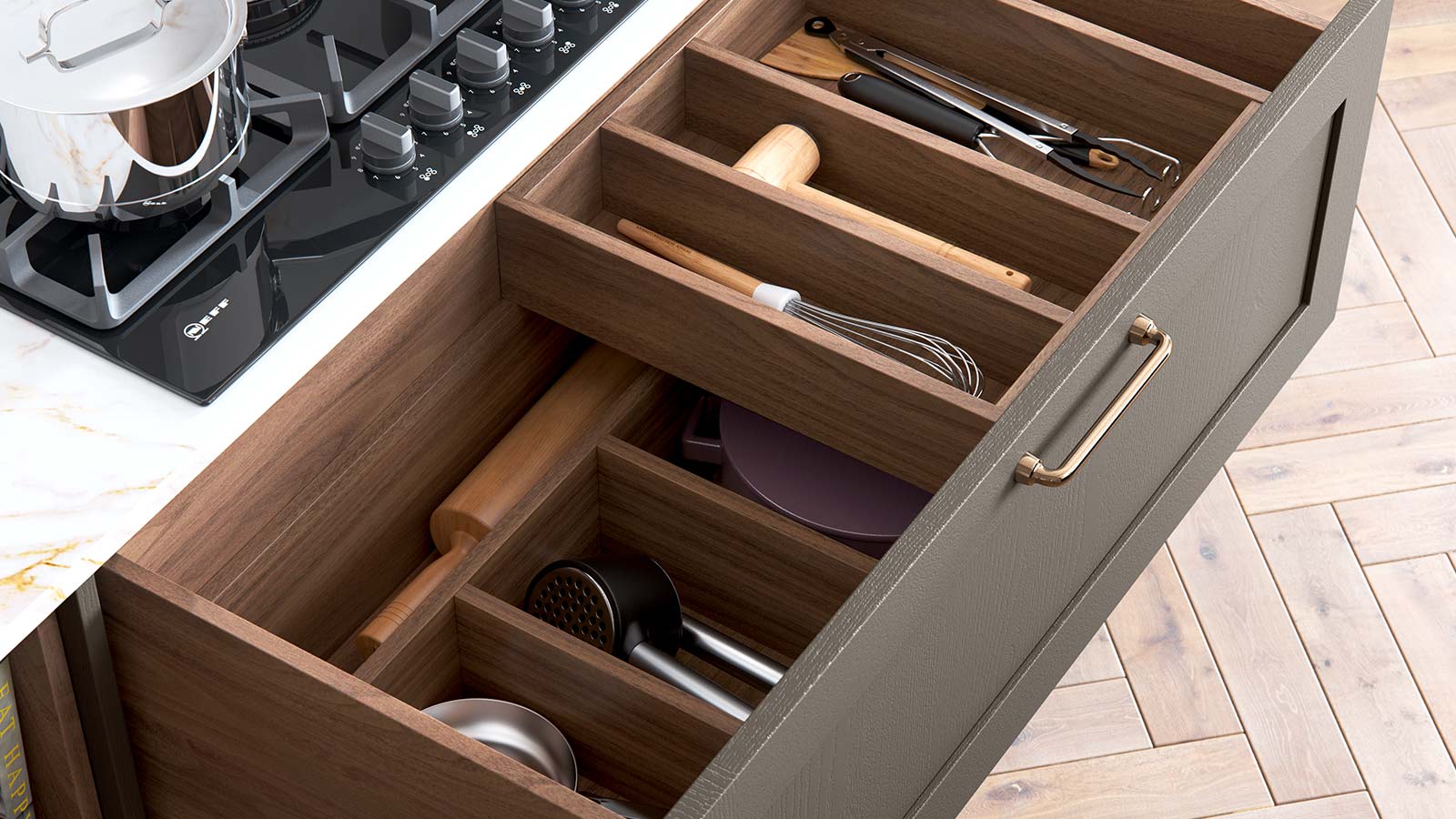 Tuscan Walnut combination cutlery drawer
Add a timeless kitchen touch to your kitchen with oak cabinets. Our Portland Oak and Tuscan Walnut cabinets and drawers ensure your kitchen is sophisticated and timeless.
Wood finishes in kitchens have always led the way in bespoke design, and now you can create this timeless kitchen style at a fraction of the cost.
Classic shaker design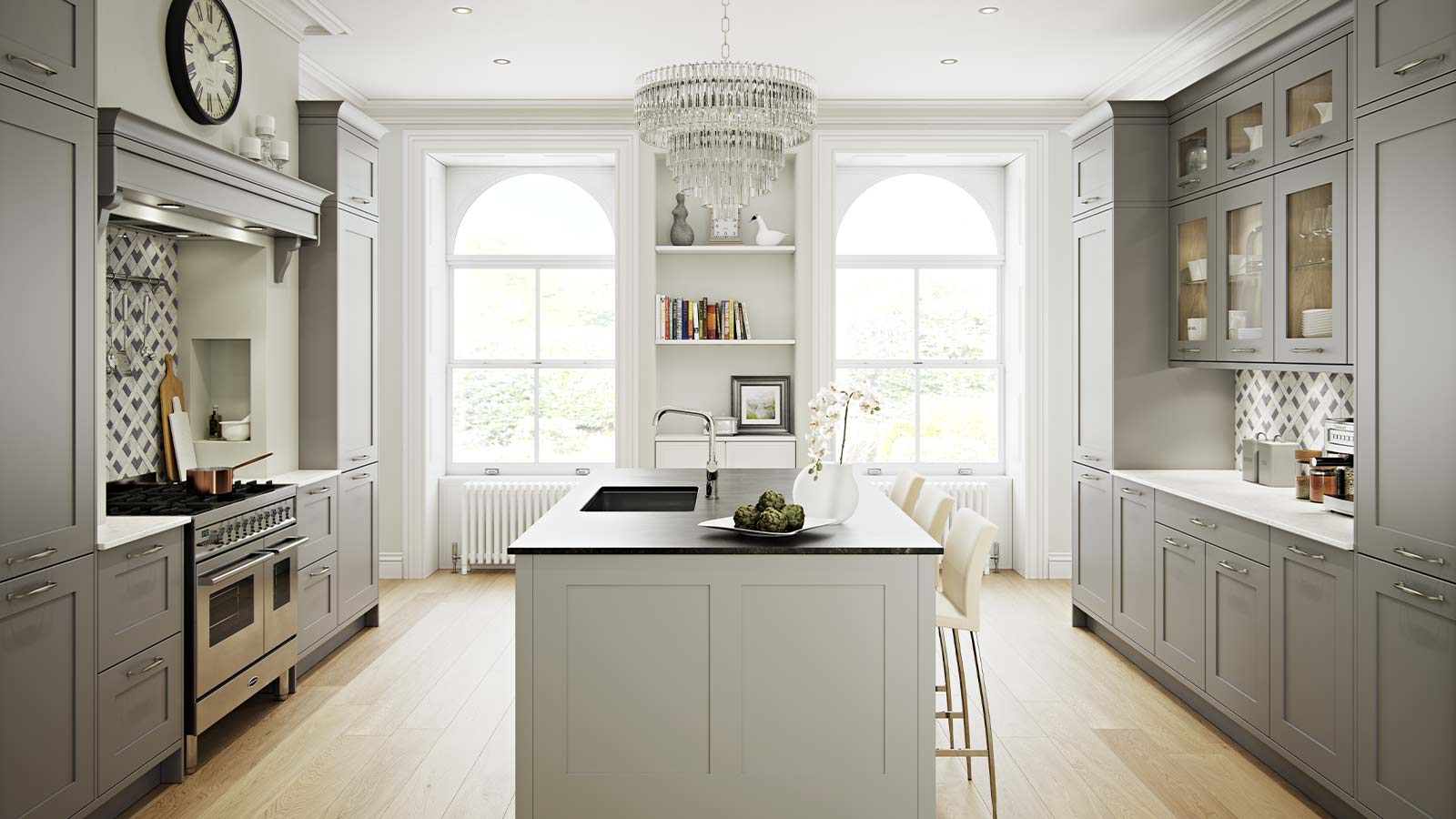 Marlborough Light Grey and Dust Grey
Shaker kitchens are here to stay; the timeless kitchen design is loved by many and still dominates kitchen design.
Shaker kitchens are often associated with traditional kitchen settings, but shakers have had a makeover. The skinny shaker design is a modern way to incorporate the timeless kitchen look in your kitchen whilst still retaining a modern touch in the home.
Smooth neutral finishes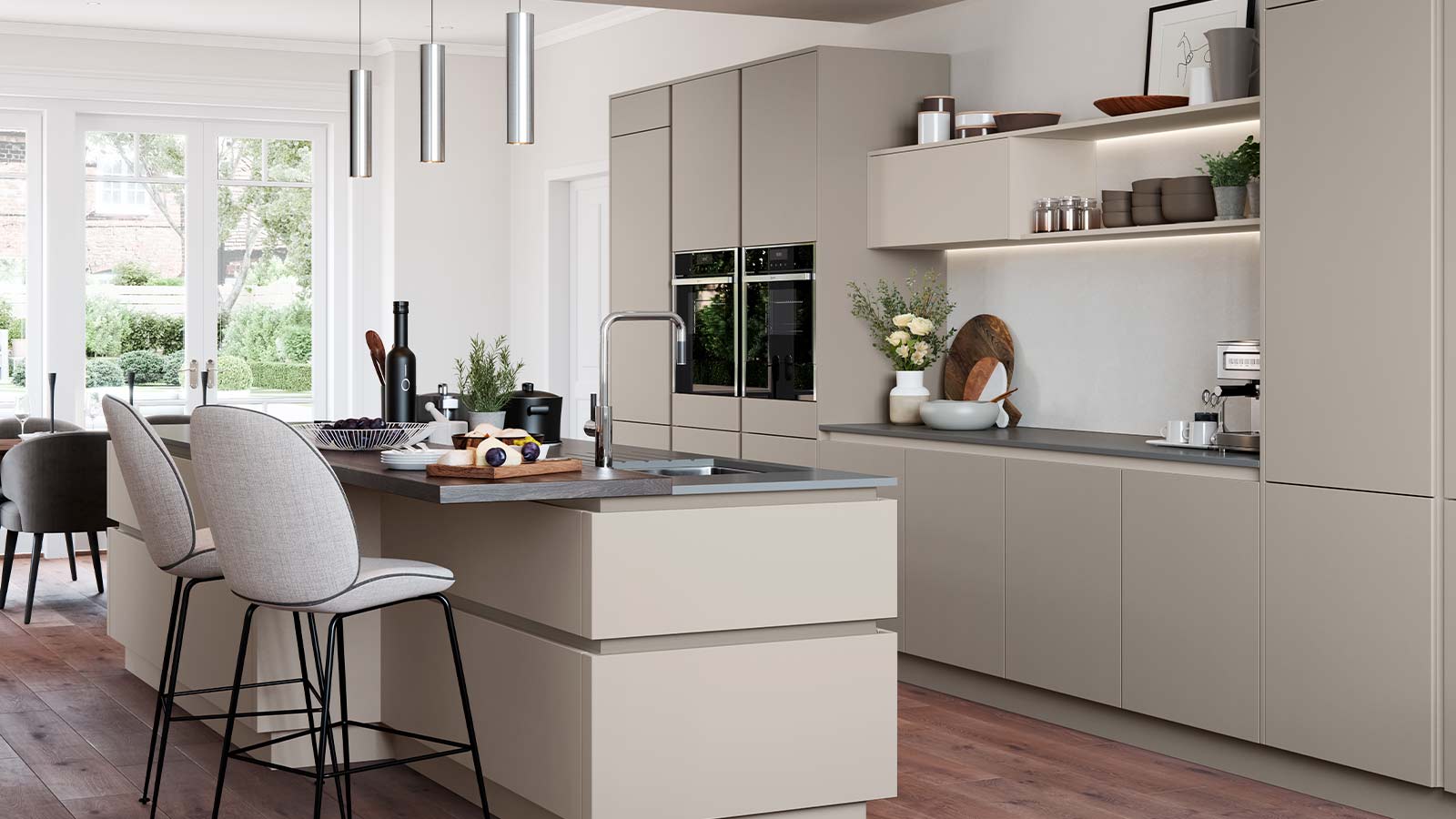 H Line Hampton in Farringdon Grey and Highland Stone
Choosing a timeless colour can be tricky, significantly when design trends change so quickly. But there is one colour palette that will never go out of style, choosing a neutral colour pallet will keep your kitchen looking timeless.
Neutral colours are a blank canvas, leaving you with the freedom to add accessories that incorporate the latest colour trends.
Your wow-factor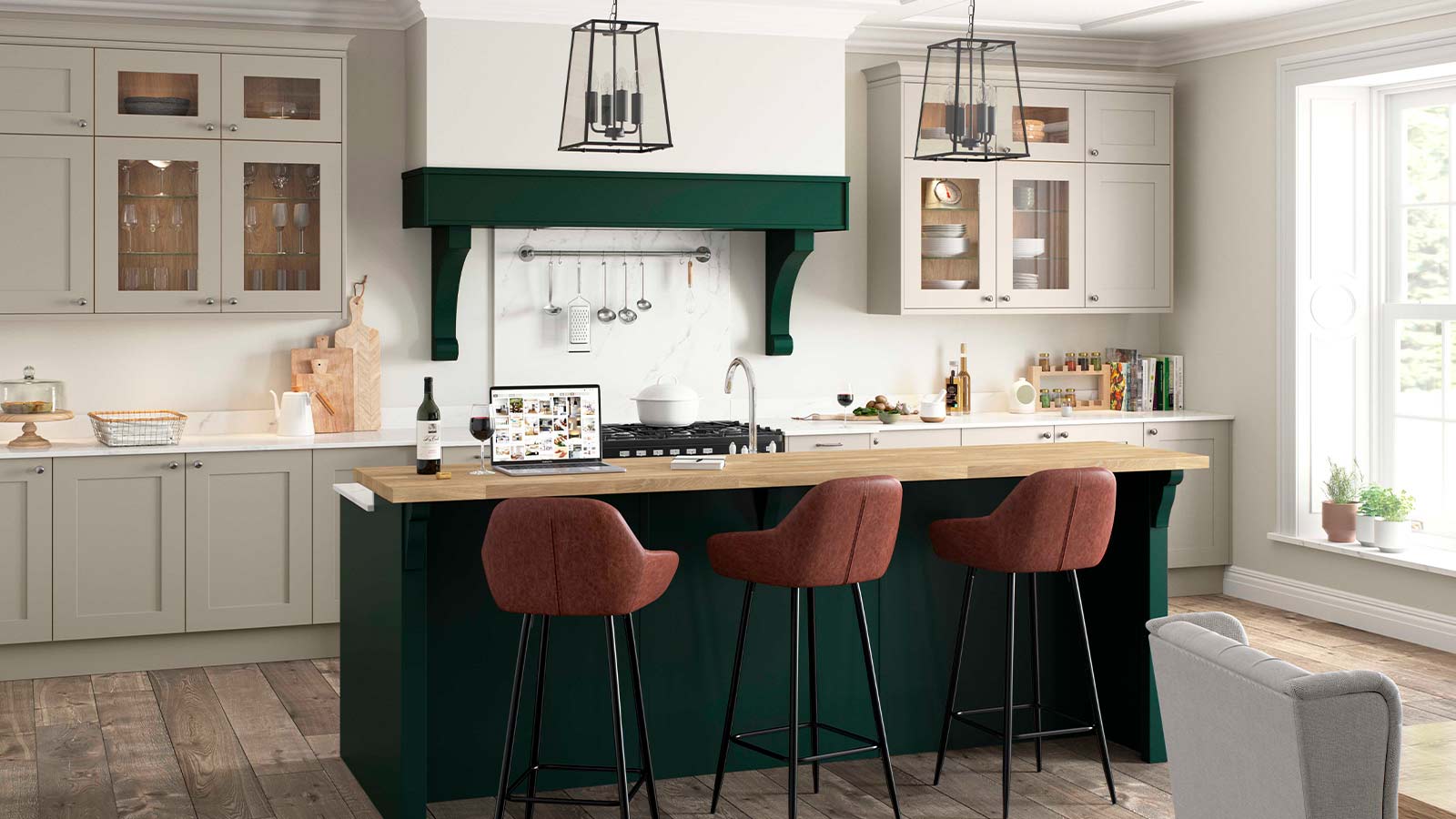 Marlborough Farringdon Grey and Hunter Green
What truly makes a timeless kitchen is your involvement in the design process. To make a kitchen that you will love for years to come, you need to ensure it works for you and your family's needs.
This could be the kitchen layout, a standout design feature or a kitchen island – whatever it may be – your personal touch is what will make your kitchen timeless.
Are you ready for your own timeless kitchen?
If you're ready to start the journey towards your dream kitchen, find your nearest Masterclass Kitchens retailer today, or view our beautiful kitchen brochures for more ideas and inspiration.