Common kitchen mistakes to avoid to achieve your dream kitchen
Looking for a new kitchen is an exciting journey, but there are essential factors to consider. To ensure you achieve the kitchen of your dreams, we've listed common kitchen mistakes homeowners often forget to consider.
When beginning your kitchen journey, we recommend filling our kitchen wishlist to establish your must-have features.To make the decision-making process even simpler, we've written helpful guides on each aspect of the kitchen decision-making process. Take a look here.
Don't underestimate your storage needs.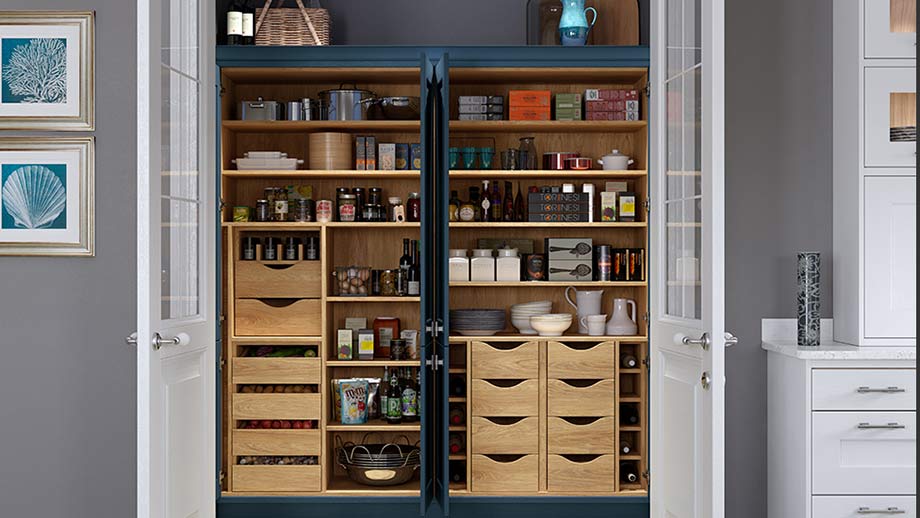 How do you use your kitchen? How many appliances or utilities do you currently own? What are your aspirations for your new kitchen? These are only a few questions you need to consider when choosing your kitchen storage.
Choosing the right kitchen storage will keep your home organised. To find out which kitchen storage features are suitable for you, take a look at The Signature Collection.
Don't forget to consider your family lifestyle.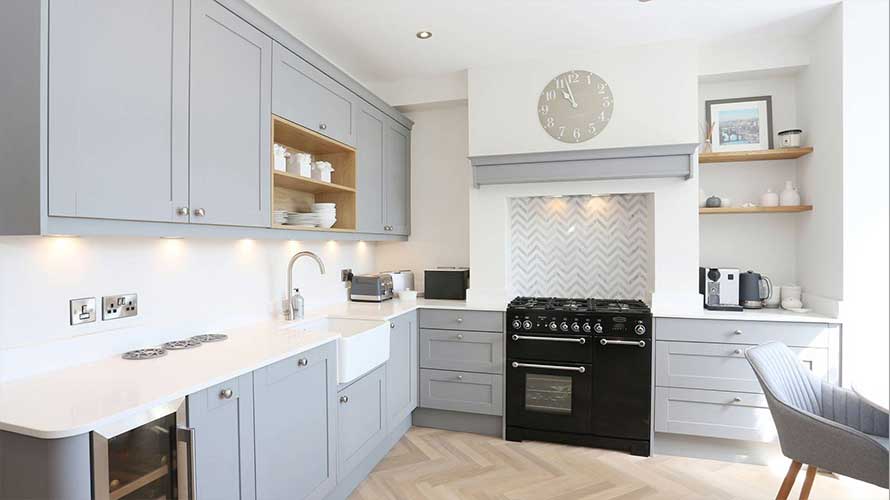 Shelford Dust Grey, designed by Knaresborough Kitchens
When choosing your new kitchen finish, it is essential to consider your lifestyle. If you have a busy family lifestyle, we would recommend one of our highly durable wrapped doors. Take a look at your options here.
Alternatively, if you live a more relaxed lifestyle, one of our indulgent painted ranges is the perfect match for you.
Don't neglect your internal waste needs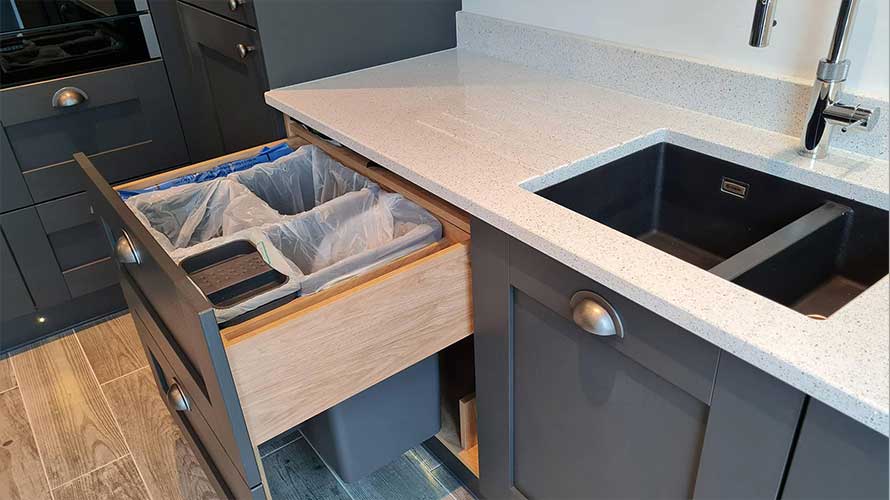 Wimbourne graphite featuring Velabin waste solution. Designed by Sigma 3 Kitchens in Cardiff
The importance of recycling household waste means we need more bin storage in our homes, with the majority of our households needing at least three bins.
To conceal your internal waste, Masterclass Kitchens have designed a series of VelaBin configurations to suit all household needs. The VelaBin also boast a carbon biofilter that blocks any unwanted scents from escaping.
Don't forget worktop space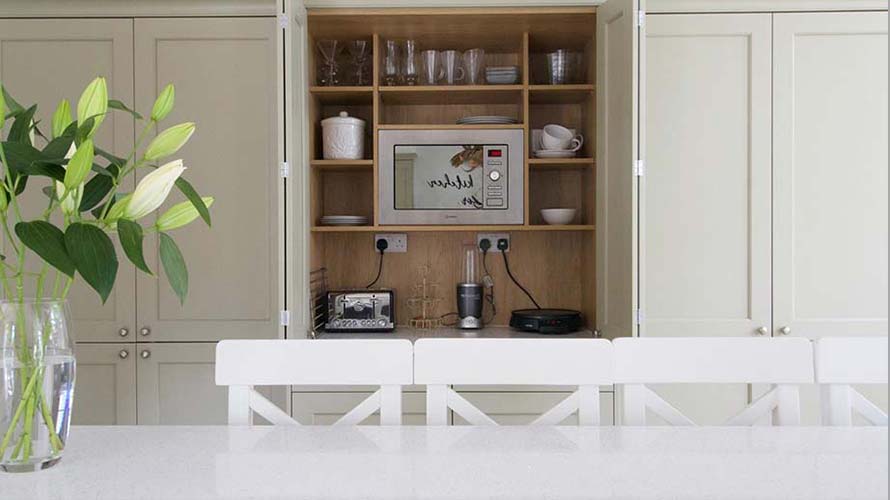 Ashbourne Sage Green with Portland Oak interiors. Designed by Kingswell Kitchens in Portsmouth
Clutter-free worktops can make a big difference to your home life by increasing productivity and motivation. But clutter-free worktops can only be achieved if you have the storage capabilities within your kitchen.
One popular way to declutter your worktop is by incorporating pantries that can house your small appliances like a toaster and coffee machines or choosing an instant boiling water tap to prevent needing a kettle.
Never underestimate the importance of lighting.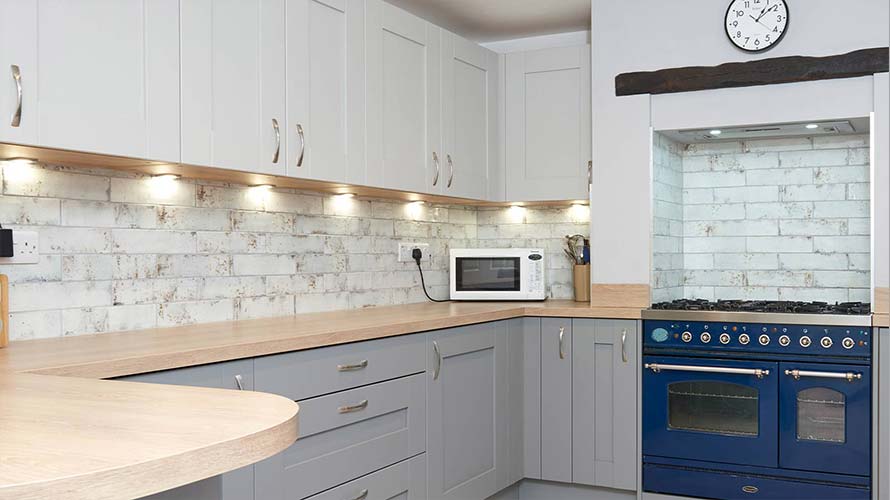 Wimbourne Light Grey and Dust Grey. Designed by New Forest Designs in Fordingbridge
We all want a kitchen that is light and bright. If your kitchen does not benefit from an abundance of natural light, then there are vital tips you can follow to improve your lighting.
Choosing lighting under your wall cabinets or your plinth can add a luxurious touch to your space and provide that much-needed light, especially when preparing food. Alternatively, if you want to increase the natural light in your space, consider removing wall units as they often darken spaces.
Are you ready for your dream kitchen?
If you're ready to start your kitchen journey, find your nearest Masterclass Kitchens retailer, or view our beautiful brochures for more kitchen inspiration.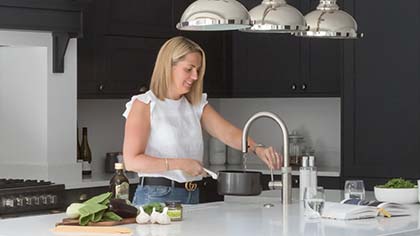 Get expert kitchen advice from our retailers
Find your local retailer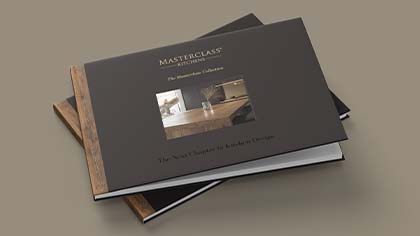 Are you looking for some more inspiration?
Explore our brochures