Which is why we've created a variety of pet-friendly kitchen design features that are loved by pets and homeowners alike. If you're searching for that cosy nook or a kitchen dog food prep area then look no further than these stylish design and storage features that are perfect for your pets in the kitchen. Take a look at a selection of ways to create a kitchen for dogs, cats and other furry friends;
Chef's Table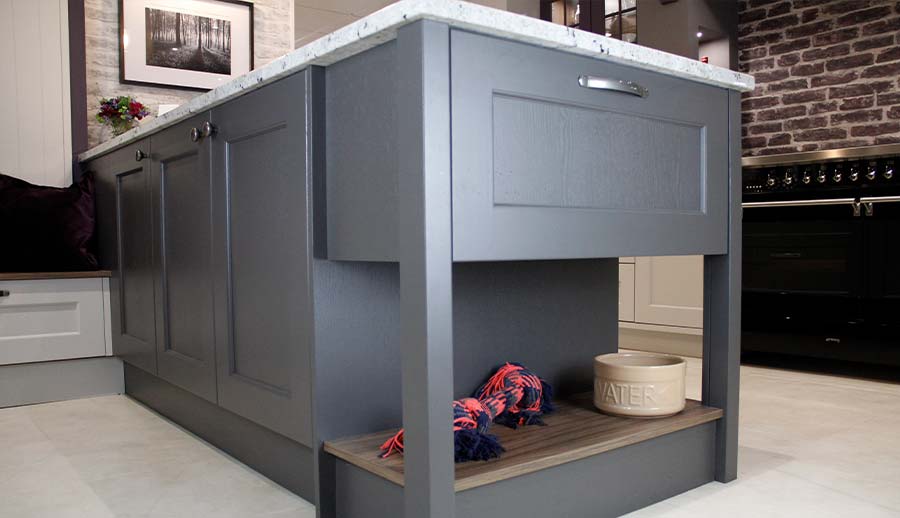 Our Chefs Table is a family favourite that works beautifully in a classic kitchen. It also works as a food prep area for your furry friends. Not only does this feature provide extra worktop space it doubles up as an area to store pet food, pet treats or toys in the kitchen. The integrated drawer is the ideal space to store your pet treats while the bottom shelf can be used as a feeding station by adding the food and water bowls or toys. A Chef's Table ensures that feeding time for pets is always neat and tidy.
Dog bed area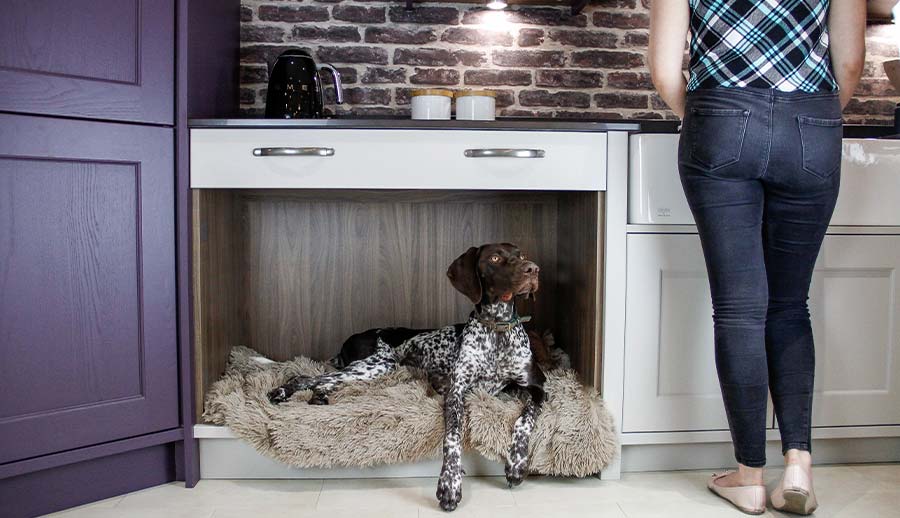 Dog beds seem to dominate corners of a kitchen and sometimes don't truly fit with the aesthetic of the space, which is why we've created the pets kitchen must have design feature that works for you and your canine's kitchen. If you would like to create this clever space in your kitchen design, ask one of our retailers to demonstrate how an area can be designed into your new kitchen.
MagnaSpace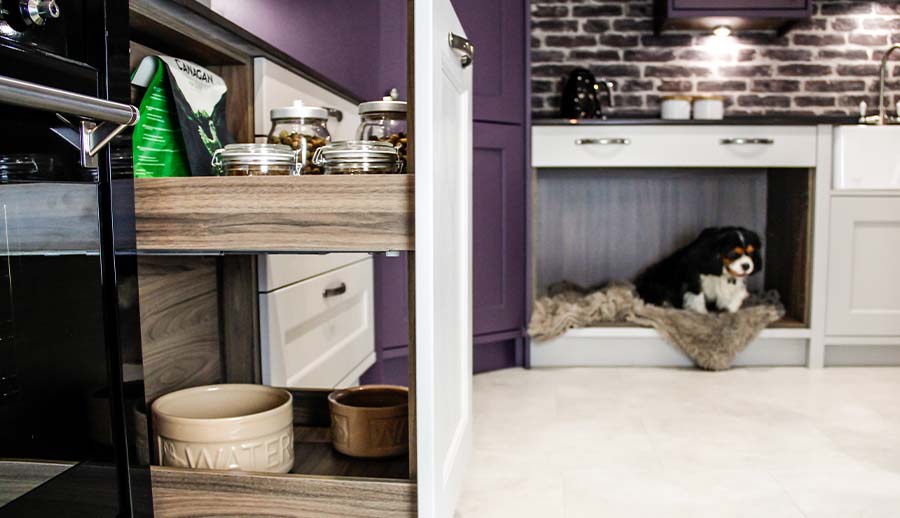 Storage is key in any kitchen and when you have pets it's important that you've created somewhere to store your pet food, bowls, treats and everything else you may have for your four-legged friend. The MagnaSpace is an ideal storage feature that comes in a variety of sizes and finishes which work seamlessly in your kitchen.
Boot Room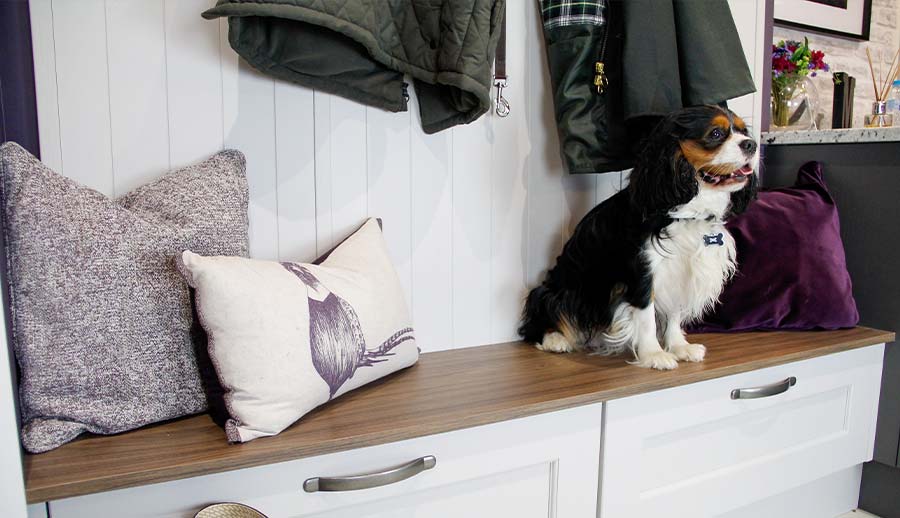 Our Boot Room has become one of our most sought after design features for family homes. This design adds instant luxury to any entrance or utility room and provides a designated area to wash any muddy or wet paws. The extra drawers can be used to store your pet accessories, leads and towels ready for your long family walks.
For more information on ways to create a space suable for your cats and dogs visit one of our Masterclass Kitchens retailers.